Artisan professionalism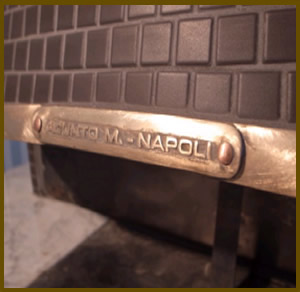 Ditta Mario Acunto, owned by Mario Acunto, is a company specialized in the design and construction of ovens for pizzerias. Having the experience of 3 generations of craftsmen, now manufactures three product lines designed for different needs of the professional pizza maker:
"THE CLASSICO" ovens (traditional Neapolitan wood-fired oven)
"THE COMBO" ovens traditional wood burning ovens combined with a gas burner)
The special models: "DOPPIO", "DOUBLE DECKER",PRETTY" 
Following the principle that "everything can always be improved"…
Ditta Mario Acunto, and team have been researching innovative solutions for years. We have based our ideas on our knowledge of the construction techniques for the traditional Neapolitan oven which we have inherited and then tried to continuously improve its performance with the introduction of innovative features aimed at saving energy, having less impact on the environment and reducing the costs and time involved in this professional activity. The products COMBO, DOUBLE COMBO, DOUBLE DECKER, witness a successful example of the affirmation of this principle.